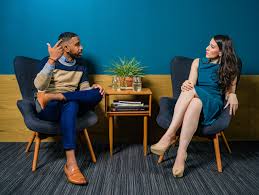 What is an NDIS Support Coordinator
An NDIS plan can often be confusing and overwhelming. However, you don't have to navigate it alone. With the help of a support coordinator, you can gain a better understanding of your plan. Learn how to make the most out of the supports offered to you. This means that you can focus on achieving your goals with peace of mind that you have the right support network in place.
A support coordinator can offer guidance on choosing providers, setting up services, and monitoring your progress to ensure your plan is working effectively. By working with a support coordinator, you can feel confident knowing that you have a dedicated professional in your corner. Someone who is actively advocating for your needs and enhancing your overall experience with the NDIS.
There are three levels of support coordination that can be included in your plan:
Support connection – can help to build your ability to connect with informal, community, and funded supports enabling you to make the most of your plan and pursue your goals

Support coordination – assists you to build the skills you need to understand and use your plan as it was intended. A support coordinator will work with you to ensure a mix of supports are used to increase your capacity to maintain relationships, manage service delivery tasks, live more independently, and be included in your community.

Specialist support coordination – is for people whose situations are more complex and who need specialist support. A specialist Support Coordinator can assist you to manage challenges in your support environment and ensuring consistent delivery of service.
Your plans funding is based on what is deemed 'reasonable and necessary' to pursue your goals. If the NDIA consider support coordination reasonable and necessary for your circumstances, funding maybe included in your Capacity Building budget. Funding for support coordination is a fixed amount determined by the NDIA. If your plan describes the level of support coordination funded, you can only purchase this level of support coordination. If your plan does not describe the level of support coordination funded, you can choose the level of support coordination that best suits your needs.